Driving Internet and e-Commerce Opportunities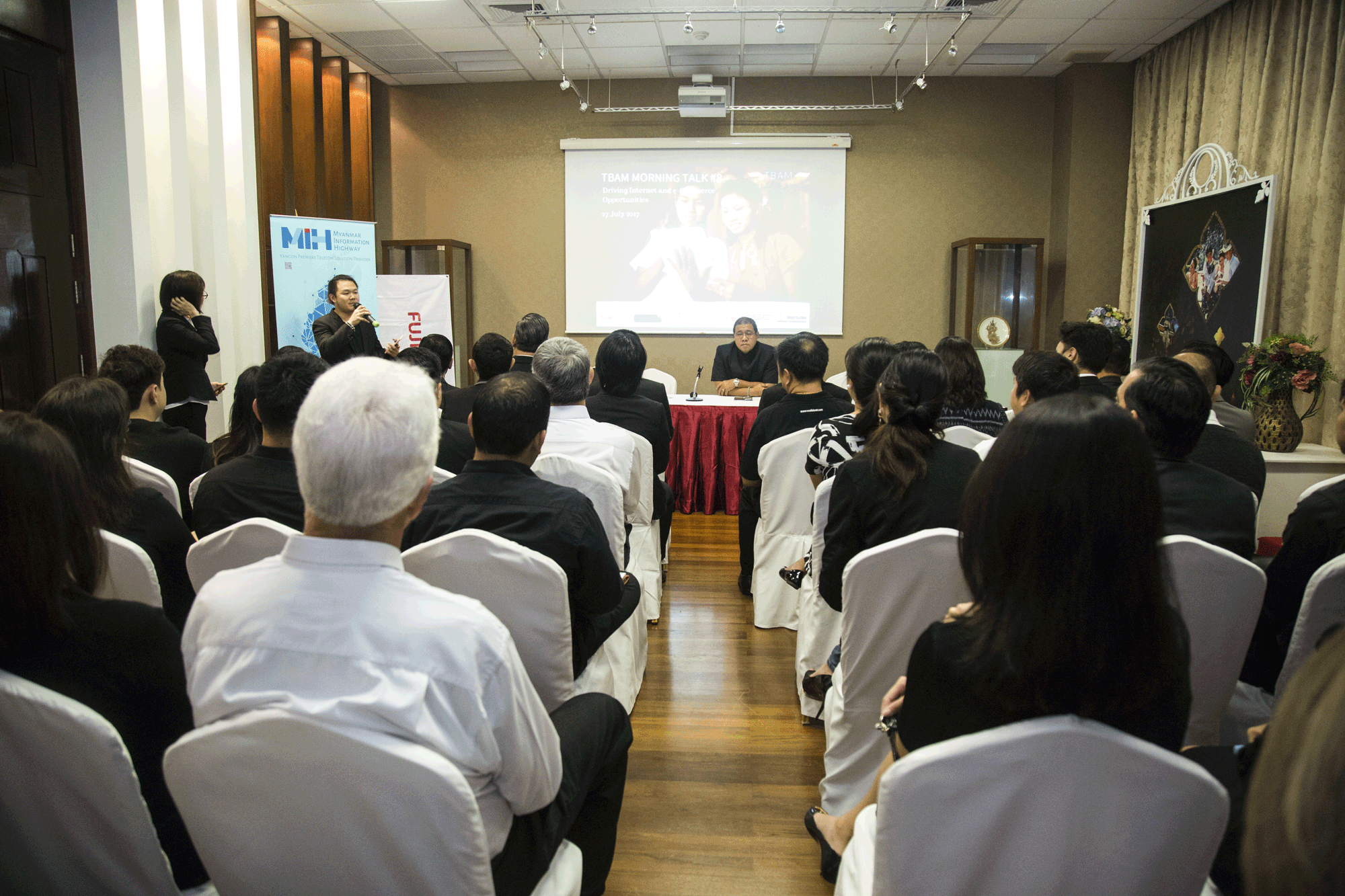 On 27 July 2017, Ambassador Jukr Boon-Long delivered the opening remarks at the Thai Business Association of Myanmar (TBAM)'s 8th Morning Talk on "Driving Internet & e-Commerce Opportunities" at the Royal Thai Embassy in Yangon. Guest speakers included Mr. Passakorn Hongsyok, General Manager of Myanmar Information Highway (MIH), who gave a presentation on "Internet Infrastructure," Mr. Sumit Jasoria, Managing Director of shop.com Myanmar, who talked about "E-Commerce in Myanmar," and Ms. Siriporn Nimtiparat, Managing Director of True Money Myanmar, who presented on "Payment Platform and Solutions." The Morning Talk was attended by 50 TBAM members.
In his opening remarks, Ambassador encouraged Thai internet companies to support and expand Myanmar people's access to the internet, in order to facilitate their livelihood in the modern world. On the Embassy's part, the Embassy has recently launched a Facebook page in July 2017, as a channel to communicate with the wider public. Ambassador highlighted opportunities to promote Thai products online, for example, via the website shop.com Myanmar, and notes that Thai companies have the potential to sell products in many categories. This includes clothing, health and beauty products, as well as household appliances.
In addition to the budding e-commerce industry, Ambassador also noted the growth in mobile financial services, which makes investment in innovative financial technology another interesting sector to improve the quality of life for Myanmar people.
source : www.thaibizmyanmar.com